About Us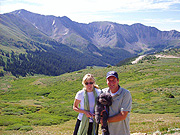 Darbster is a unique plant based bistro with a creative menu that will appeal to both the plant based and mainstream diner. Our goal is to provide delicious, natural, organic and vegetarian friendly cuisine that will satisfy all tastes. Our menu includes our version of some old time classics as well as some new innovative dishes.
With our waterside deck Darbster provides a welcome respite from the fast-paced world outside. We strive to offer superior and knowledgeable service in a casual atmosphere for our locals as well as those visiting our tropical location.
As vegetarians ourselves, we established Darbster to offer a first-rate vegetarian meal combined with excellent service and an ample selection of beers and wines. Darbster is named in honor of Darby, our 17 year old poodle who came to us about ten years ago from a puppy mill in the mid-west.